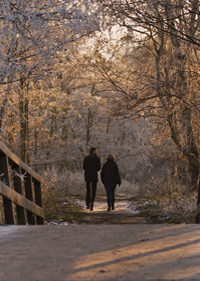 Free to Register
Chatrooms with private chat
Genuine Members
Flirts and private messaging
No advertisements
Hundreds of Members in Cumbria
Active friendly forums
Moderated G-rated site
Testimonials - What our members say about us:
It's not just the fact that it's designed for country & animal lovers that appeals to me or that the forums and chatrooms make it very easy to meet people... it was the warmth in their welcome and the way I became part of a big, happy family that truly set CC apart from the rest! 'Xander'
Is Country Couples the right Cumbria online dating site for you?
Do you want to meet country-minded people living in Cumbria? People who share your interests?
Are you sick of joining sites who advertise local dating in Cumbria but all the members are down South?
Would you prefer a Cumbrian dating site to a meat market? Are you between 18 and 98?
Do you want a site where real people look after you and you aren't just a number in a database?
Do you want a site which combines hi-tech programming with old-fashioned Cumbrian values and service?
If your answers to these questions are yes and you are looking for love or friendship in Cumbria then register with Country Couples now! We are based in Silloth, Cumbria and our aim is to help singles dating in Cumbria find love or friendship.
Signup now
More Members
Random Members
southernbelle,  Woman

Seeking: Men

For: Dating, maybe more

Age: 47

Last online:

flemish,  Woman

Seeking: Men

For: Just friendship, Dating, maybe more, Romance and/or Love, Longterm relationship, New friends and perhaps find someone special

Age: 53

Last online:

landlover,  Woman

Seeking: Men

For: Romance and/or Love, Longterm relationship

Age: 37

Last online:

cottonwood,  Woman

Seeking: Men

For: Just friendship, Dating, maybe more, Romance and/or Love, New friends and perhaps find someone special

Age: 23

Last online:

devondaisy,  Woman

Seeking: Men

For: Social activities, Dating, maybe more, Romance and/or Love, Longterm relationship

Age: 54

Last online:

spice,  Woman

Seeking: Men

For: Dating, maybe more, Romance and/or Love, Longterm relationship, Marriage, New friends and perhaps find someone special

Age: 53

Last online: